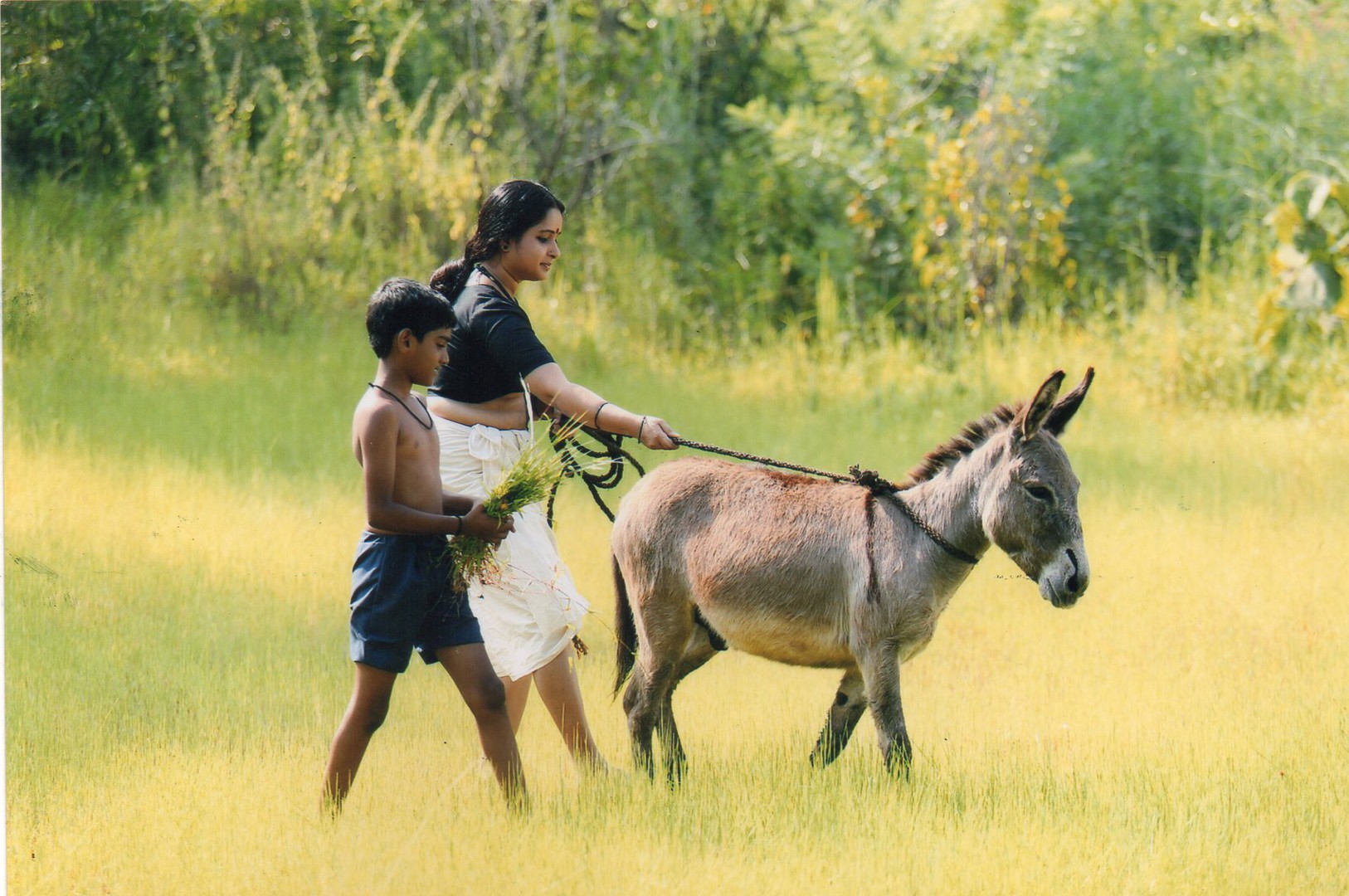 Details
Dr. Jose. P. V. | India | 2017 | 1:53:45
Malayalam with English Subtitles
Washerman Kanavan gets a lady, Kannaki- from the family of his late wife, along with a donkey. She looks very pretty so also innocent. Kanavan was utter drunkard and gambler and used to torture Kannaki very badly. In spite, she loves his son in late wife-podiyan just like his mother.
Tailor murali, a revolutionist working for social and political changes stays near to her. The local Landlord who is very cruel and was exploiting the workers and women so much. Kannaki came to know about it through murali. To make an end to it Murali decided to kill the landlord.
An idiot boy of toddy shop wanted to ride the donkey, for that he was ready to sacrifice anything, because he blindly believed, on doing so he could recover intelligently. On a raining night both the boy and donkey disappear. Then the local people accused Supernatural and divine power on the boy.
Podiyan becomes a good friend of the land lord's daughter, Adhithya. He was so much annoyed on her farewell.
On hearing the news that landlords were killed at Trisseleri and Kongad, Land lord's wife gets frightened. The landlord doesn't mind her advice to be more careful. Kannaki defeats the Landlords attempt on her, and he couldn't withstand the fury of the crowd.
Suppressed outcasts and insulted womanhood are the reality of all time and places. Their resistance, movements and rarely occurring victory, though for short time are Golden Moments in the Human History.
Cast
Prakash Chengal
Praveena Madhavan
Santhosh Keezhattoor
Sarath Kumar. E. N.
Sreedhil Madhav. P. R. (Child Artiste)
Prarthana Sandeep,(Child Artiste)
Writer
Dr. Jose. P. V
Producer
Dr. Jose. P. V