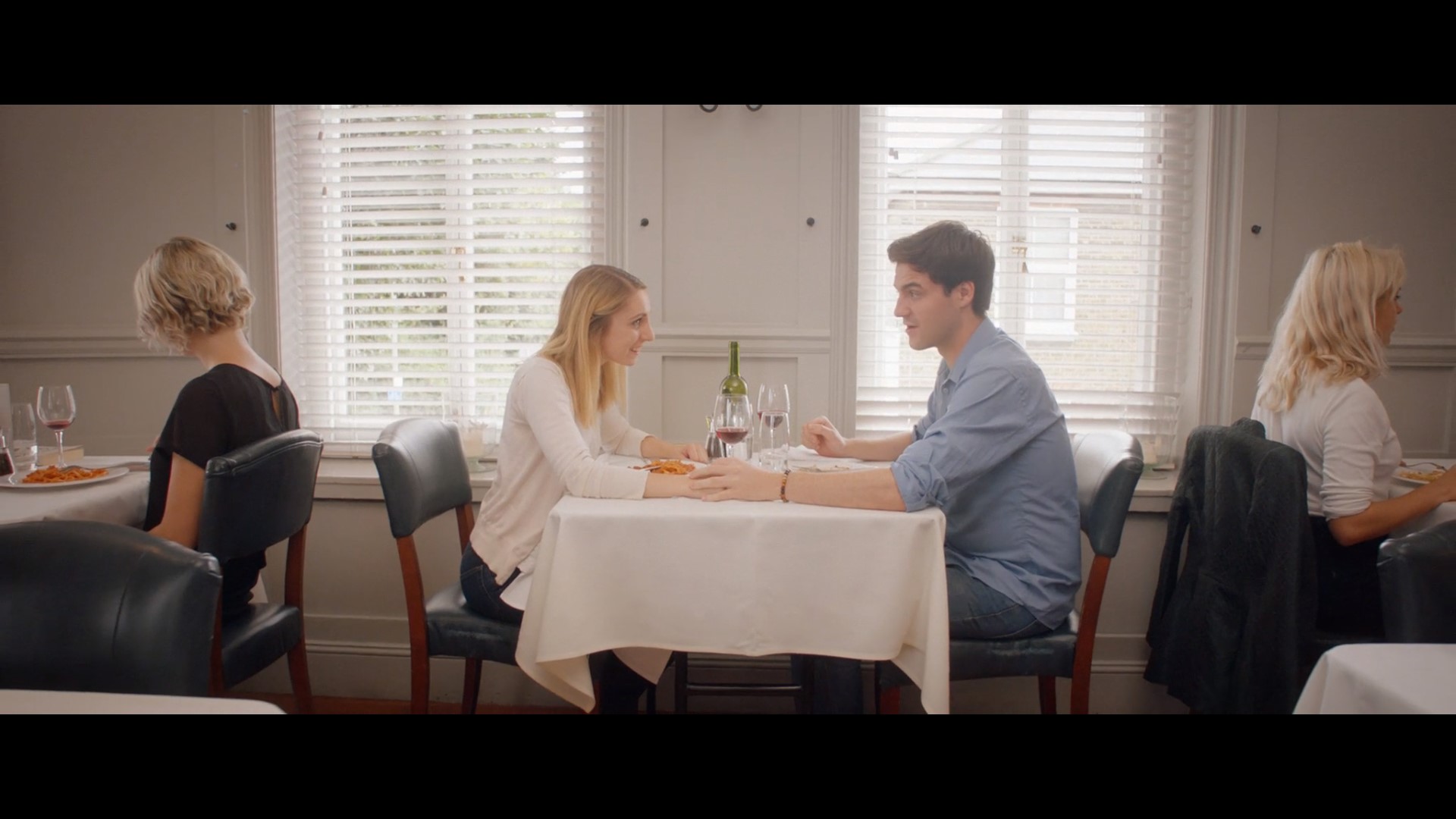 Details
Philip Clyde-Smith | United Kingdom | 2019 | 11:00
Some say love is blind, others maintain that it's all around us. On occasion, it can be a very cruel mistress indeed.
Meet Becky and James: a happy couple, a perfect day in central London, a late lunch…a bolt from the blue.
James is moving on and Becky's taken aback, reeling from the revelation that she's 'too nice'. But she gets an opportunity to move on quick smart via a chance meeting with the host of a speed dating event. With a difference.
Cast
Phoebe Batteson-Brown
Writer
Jon Cordiner
Producer
Gannesh Rajah
Jon Cordiner